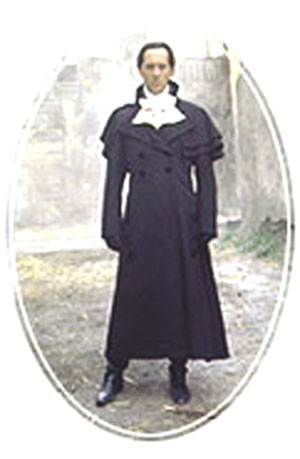 I wanted to make a greatcoat with shoulder capes to wear as an outer garment to Regency dances. I wanted something reminiscent of the one worn to great effect by Richard E. Grant in the 1999 TV series of the Scarlet Pimpernel.
The pattern was to be based off the one I drafted for my Royal Navy uniform, since it came out so nicely. I would enlarge it a bit, so it would fit over said uniform. My banyan was a test, as it was made using the enlarged pattern, and it does fit over the uniform, epaulettes and all.
I started cutting out the body pieces around late 2005, I believe, but it kept being put on a back-burner. I did work on the pockets in November 2006. I seem to come back to this project when it gets cold!
These are the pieces of the body, seen from the inside. There will only be a partial lining, so the pins mark where that would go. Later I decided not to put in pockets, just pass-through slits, so the final lining will be different.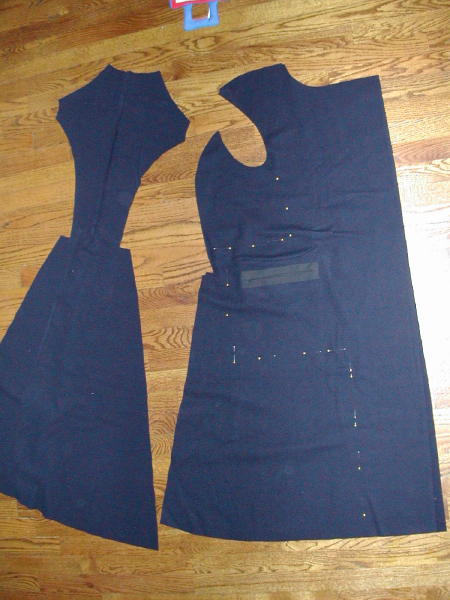 The wool is fulled enough that I can leave the edges raw. This is one of the pocket flaps:
Here you can see the pass-through pocket slits under the pocket flaps. The lining is linen (possibly a linen/cotton blend, from an old shirt of mine.
written by Chris Bertani, 23 December 2007